My Team
I take customer service very seriously. So does my staff. Together, we are committed to providing exceptional customer service to all of our clients.
If you need to schedule an appointment or request any other service, please let us know. We will respond promptly.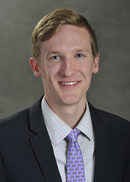 John Pope
John grew up in Hyrum, Utah. John has been happily married for two years to his sweetheart Ally. John enjoys the outdoors and loves to hike, rock climb, unicycle, read and play board games. John studied finance and personal financial planning at Utah State University. John was recognized by the Utah State Entrepreneurship Club for starting his matching tie and sock company, which he still runs today. John will continue his education by going to law school to study estate planning and tax law. John also served a mission for two years in Mexico City and speaks fluent Spanish.
John's favorite quote is "Don't Worry about what you can't control. Our focus and energy needs to be on the things we CAN control. Attitude, effort, focus- these are the things we can control."(Tim Tebow) John's knowledge and attention to detail makes him a valuable part of our team.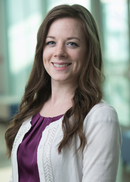 Amelia R Hitchcock
Amelia grew up on the banks of the Mississippi in Illinois and later moved to rural Indiana. Amelia visited Cache Valley in 2015 and immediately fell in love with the mountains. In January 2016 Amelia moved west and started working for Eric. Amelia has been married for less than a year and is enjoying the newlywed life. Amelia and her husband, Jacob, enjoy picnics, hiking, reading, trying new recipes, and sharing punny jokes. Amelia enjoys writing and works part time for a law firm writing immigration cases. Amelia is especially busy because she and her husband are building a fourplex this year! Despite her many talents and being so busy, Amelia says she won't feel truly accomplished until she knows how to make a really good loaf of homemade bread.
Amelia's favorite quote is "Make the most of yourself, for that is all there is of you." (Ralph Waldo Emerson) Amelia loves to organize and do paper work which makes her a valued member of our team.
Kayla H Monson
Kayla grew up in Layton, Utah and moved to Cache Valley to study at USU. While studying in Logan, Kayla met her husband Bradey. Kayla and her husband enjoy spending time outdoors with their two year old son. Kayla recently graduated from USU where she studied family finance. Kayla enjoys going to musicals, singing, crafts, and spending time with her family. Kayla loves to go on vacations whether it's camping in the mountains or flying to a destination to explore.  Kayla has fallen in love with the beauty Cache Valley has to offer, she and her husband are in the process of building their first home in Millville. Kayla would love to one day travel to see the 7 wonders of the world.
Kayla's favorite quote is "A candle loses nothing by lighting another candle." (James Keller)  Kayla is the newest member of our team and are excited to see her grow in her new position.